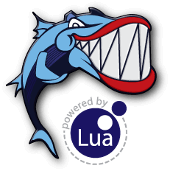 BAS Tutorials
Online Lua, Mako Server, and Barracuda App Server Tutorials
Local server time: 18:52.
The App Server will reboot in 8 minutes.
You are about to enter a Mako Server and Barracuda App Server tutorial running on an online VPS. The browser is used as an editor and for displaying the results. The actual processing takes place at the server side. Note that all tutorials are re-installed every hour.